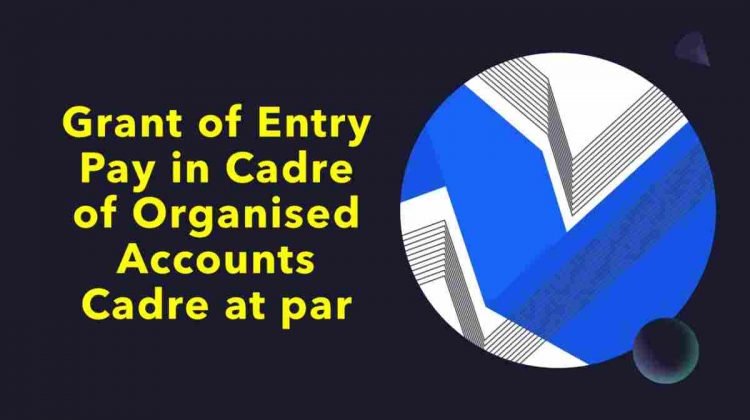 Grant of Entry Pay in Cadre of Organised Accounts Cadre at par
No.3-5/2019-E.IIIA
Government of India
Ministry of Finance
Department of Expenditure
Dated the 4th December, 2020
OFFICE MEMORANDUM
Subject :- Grant of Entry Pay in Cadre of Organised Accounts Cadre at par with Direct Recruits Employees in the different Grades-Request for information-reg.
The undersigned is directed to invite attention on the above subject and to say that in pursuance to the instructions contained in the DoE O.M. No. 8-23/2017-E.IIIA dated 28.09.2018, the employees in the different grades besides submitting requests for grant of Entry Pay at par with their counterparts directs recruits in the same grade have also given requests for revision of their earlier option submitted for switching over to the revised pay scales of 6th CPC w.e.f 01.01.2006 or any other date falling, thereafter. In this connection, it is requested that details on the following points may be provided to this Department:-
(i) Details of different grades in which employees have submitted requests for extension of benefits of the instructions contained in DoE's O.M. dated 28.09.2018,
(ii) Numbers of such employees-category-wise along with the separate details of the employees who have submitted request for revision of option,
(iii) The concrete examples of employees eligible for these benefits; &
(iv) Financial implications involved with and without change of option.
(Ram Gopal)
Under Secretary (E.IIIA)