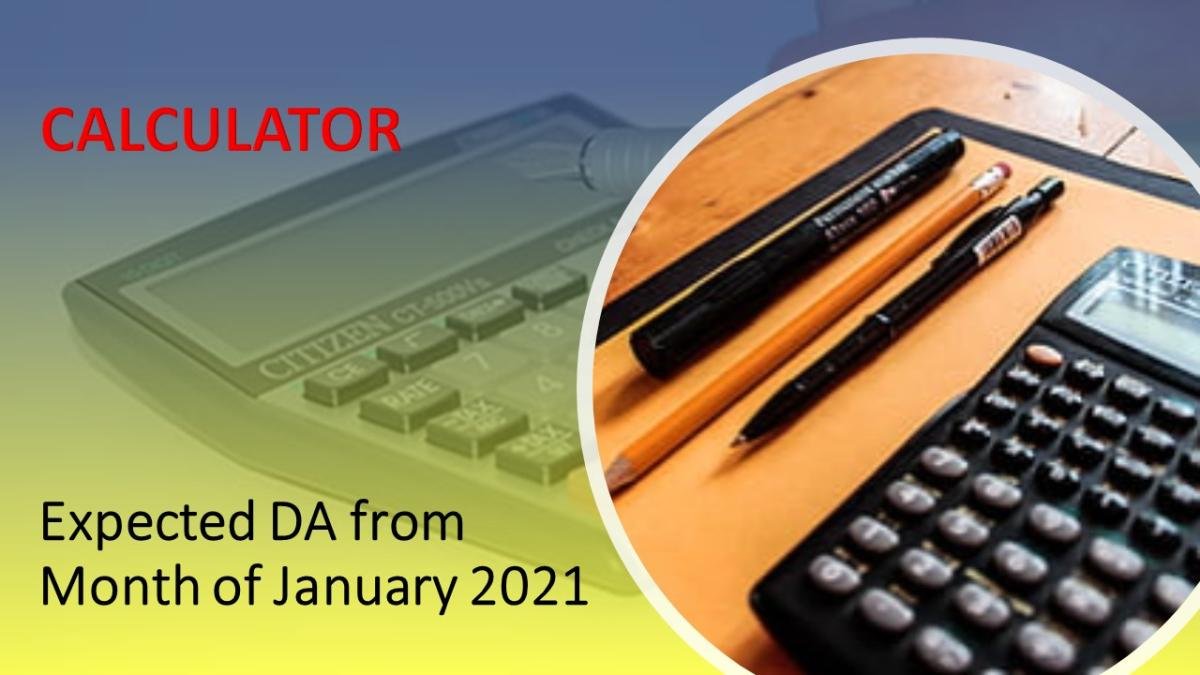 Expected Dearness Allowance from Month of January 2021 Calculator here attached.
Dearness Allowance Calculator
With this calculator we can know the predictable Dearness allowance for the coming January 2021, using the AICPIN points issued by the labor bureau every month.
Freezing of Dearness Allowance
The Central Government announced the hike in DA and DR will be frozen along with the future installments for central government employees and pensioners till July 2021 due to COVID-19.[FINMIN Order No.1/1/2020-E-II (B)]
In such a scenario we can find out using the calculator here what will be the dearness allowance from January 2021 to June 2021.
CG employees have not received any additional installment of dearness allowance from last January 2020 till today and we will wait till June 2021 to get the Dearness allowance.